Tre
Since 2017, WHAM has worked with Tre Italia to produce print, TVC, and social media promotions.
Conceived by WHAM and produced with the help of local agencies, the latest series of Tre Italia campaigns featured football icon Giorgio Chiellini and actress Madalina Ghenea. The brand ambassador campaigns have brought to life Tre Italia's latest offers and product launches, promoting the releases of such highly-anticipated devices as the Huawei P30.
A recent TVC produced for the brand's Samsung Galaxy S10 release featured an ownable gesture symbolising Tre's exclusive no-deposit 'Pay After Summer' deal.
"Pay after Summer"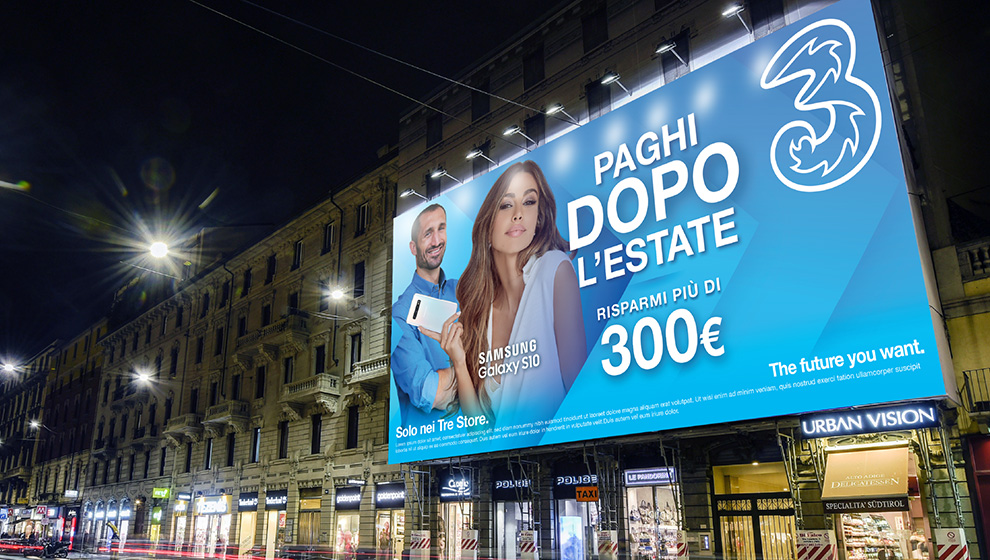 "Huawei P30"
"Perfect together"
Behind the Scenes